Calendar
A

A
Break out your dancing shoes! Friday nights, we open our doors at 7pm to welcome guests to The Latin Dance Social, hosted by BB and Kiki of Salsa Reno. Beginning at 7:30pm, BB and Kiki teach beginner-friendly dance lessons that include Cumbia, Salsa and Bachata. As the night progresses, our resident DJ's take over the booth to spin today's newest music!
EDGE remains true to the art of DJing, hosting world champion DJs and seasoned professionals such as Craze, Four Color Zack, Spryte, Scene, Fashen, Konflikt and many more. Boasting a 35,000-watt sound system, you won't miss a beat juggle, a scratch, a cut. Whether you're into dance or hip hop, our resident and guest DJs are here to take you on the ride of your life.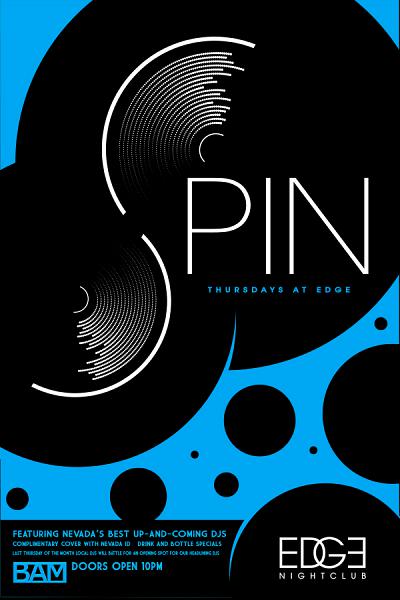 Spin Thursday's at EDGE
Spin Thursdays will showcase upcoming local DJ talent. Enjoy drink and bottle specials and receive complimentary cover with Nevada ID.
VIP Reservations:
Alex Kanwetz at 775.870.3000
Will Adams 775.420.1352
Doors open at 10pm. Must be 21+. $20 Cover. Stylish nightclub attire required.